As consumers become more comfortable with new technology, they are also demanding a more personalized experience. This is evident in the fact that Google Maps has been updated with three key features to make it easier for users to find exactly what they're looking for.
Google is facing more competition as more apps are now available to create experiences, and the search company is innovating.
Google has added three handy features to one of its star applications, Maps. As TechCrunch pointed out, the search company has also made it important to collect and discover experiences, which many of its software already offer. But Google Maps has fallen somewhat behind in this regard, and the latest Maps update aims to compensate for it.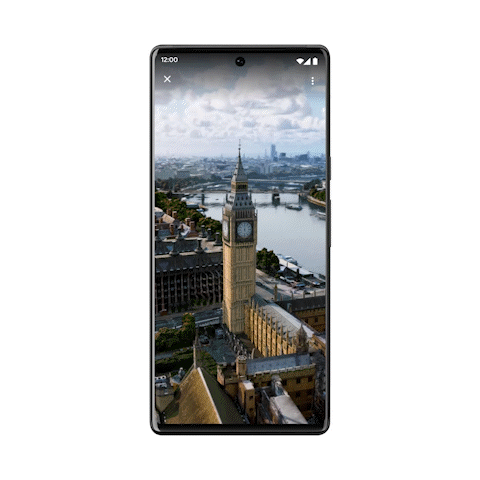 One of the latest Google Maps enhancements is a view that allows users to get a bird's eye view of 100 landmarks worldwide. The images of the landmarks have been created using aerial and satellite imagery and additional 3D modeling. The images include major landmarks in Barcelona, New York, Tokyo, and London – and not just for those living in these cities.
Along with its latest development, Google has also announced that it will eventually roll out this new feature to restaurants and neighborhoods so that users can see what they see when they visit a place during a trip. Google has also clarified that this service is being created precisely because of TikTok and similar services. This is not a coincidence, as many users now use these apps to find out what a place offers, whether it is worth visiting, etc.
Another vital part of the update was the improvement of the location sharing notification. This means that when users tell a friend where they are, the notification will appear in a more modern format on the mobile/tablet screen. (This feature already existed, so it's more of a feature enhancement.)
But the latest update doesn't end there, as the third new feature is designed for cyclists. The app can now also tell you how saturated the road you've chosen is, but the map will also show you what type of route you're on. It could be the main road, a minor road, or a regular cycle route. This feature was needed primarily because these distinctions are unclear in many places and countries.
Note: You must update your app to use the latest Google Maps improvements.
Conclusion
The three new features that Google has added to Maps are beneficial and make it a more valuable tool for both users and businesses. The ability to collect and discover experiences is something that many of Google's other software offerings already provide, but Maps has fallen somewhat behind in this regard. The latest update aims to make up for it and makes Maps a more valuable tool for everyone involved.